ECS Eclipse News Archives May 2012
Document Organization
May 25, 2012 (comments: 0)

Let's be honest, staying organized is tough. When it comes to running a business, your day to day list of things to do can be endless. Taking the time to neatly organize your paperwork and maintain a clear filing system may not be on the top of your list. But, when it comes to operating a regulated storage tank facility, organization of your records becomes essential. Records associated with a storage tank facility are about as important as they come. Many of these documents fall under the scrutiny of the regulating authorities as much as the tank system itself!
Just think of the last time you were looking for a document that you could not find; perhaps something as simple as a receipt from a recent purchase, or a bill that you had been meaning to pay. Frustrated with the fact that you didn't take the time appropriately file it previously? Now replace that document with leak detection report that you printed from your tank monitoring system five months ago. And a state inspector is the one who is frustrated with the fact that it cannot be found. What do you do? Well, to put it simply, you'd better find it. If not, you may be facing bigger problems like violations, fines, or even being shut down.
Without documentation of the various activities that come along with operating a regulated tank system, they may as well have never happened. In a state inspector's mind, if you can't find last month's inventory reconciliation, then you didn't do it. If you can't find this year's line leak detector test report, then it wasn't done.
On the other hand, if you maintain a neat, well organized filing system of all your tank system records, inspectors will be impressed. Often times inspectors will look at your tank system records before even checking out the equipment. If your records are in tip-top shape, you will be starting the inspection off on the right foot. If not, well… good luck.
So, next time you toss an important piece of paper aside thinking it is not worth taking the time to ensure it is properly filed, stop and think about what it is really worth.
-Troy Dickens, Field Services Technician
EPA: New Regulations Allow Recognition of "Widespread Use" and Stage II Vapor Recovery Removal
May 17, 2012 (comments: 0)
The US EPA announced that effective May 16th, 2012, the phasing out and decommissioning of Stage II Vapor Collection systems that collects vapors during motor vehicle gasoline fueling may be allowed.
During the early 1990's, due to the concerns of impacting the Air Quality, areas classified by the EPA as Serious, Severe, and Extreme Non Attainment for Ozone, Gasoline Dispensing Facilities (GDFs) with high throughput were required to install and maintain these Stage II Vapor Collection Systems.
These Vapor Collection systems and their required presence at GDFs would have remained the same except that in 1998, automobile manufacturing companies began to install "onboard Refueling Vapor Recovery" (ORVR) systems directly into cars.
Under the Clean Air Act, once these vehicles equipped with ORVR were in "widespread use", non attainment areas classified as Serious and above, could begin decommissioning their Stage II systems. The empirical percentage of vehicles with ORVR as expressed by the term "Widespread Use" was determined to be 70% by EPA.
Based upon EPA's modeling and statistical data profiling, EPA determined that by April 2012 timeline, 75% of gasoline will be dispensed to ORVR equipped vehicles.
In the final analysis, EPA has determined that ORVR is in "widespread use" therefore allowing states to begin modifying their regulations and SIP programs to remove the requirements of Stage II systems.
However, removing the Stage II equipment in certain states that fall under the OTR (ozone transport region) (stretching from Virginia to Maine), can be more problematic in that those states must revise their SIP (State Implementation Program) in a way that they must implement OTHER measures that are capable of maintaining emissions reductions COMPARABLE to that was achieved by the Stage II systems.
It appears that these new EPA regulations seem to indicate, that it probably would allow removal of Stage II systems if ORVR by itself achieves equal or greater reduction compared to what Stage II had demonstrated to achieve based on the old SIP programs with Stage II systems alone.
I believe this should allow for even the most stringent states in the OTR to move forward to implement a removal program due to the fact that ORVR alone has demonstrated that it exceeds emissions reductions above that of the older Stage II systems.
To view the EPA regulations 40 CFR Part 51 for more specifics please click here
- Joel Hershey, Director of ECS Eclipse
What is an autodial Failure Alarm?
May 9, 2012 (comments: 0)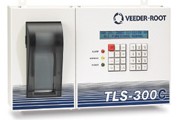 If you have a Veeder Root Automatic Tank Gauge (ATG) equipped with the proper communication equipment, it can be programmed to automatically call out to another device elsewhere (either a computer or a fax machine) and send specific reports and/or information about alarm conditions. Let's say that you want to receive an inventory report every day, or a CSLD report every month, you can program the Veeder Root to send this. Typically, when a dial out attempt is made (say to a fax machine at your main office), the ATG will connect to the fax machine and transmit the report programmed to be sent. However, that connection may not always be successful. For example, if the fax machine at your main office is busy and receiving another fax when the ATG site is calling in, it will not be successful. The Veeder Root is normally programmed to try again X number of times, waiting X number of minutes between attempts. If the ATG still cannot successfully connect after those attempts, the ATG will create an autodial failure alarm. This alarm simply means that the ATG tried to dial out to someone and was unable to do so for whatever reason.
Clearing autodial failure alarms, unfortunately, is not as simple as just hitting a button. Clearing an autodial failure requires a maintenance technician to visit the ATG, manually connect to the ATG, and send the proper command to the ATG to clear the alarm. Or, if you prefer not to spend the time and money sending maintenance out, another option is to connect to the site remotely and clear the alarm within moments. With ECS Eclipse Remote Monitoring services, clearing some alarms like the autodial failure is included with the service, which really adds up in cost savings through reduced maintenance visits. Check us out for more ways that ECS Eclipse remote monitoring services can reduce your headaches and save you some money!
- Michael Sawkiewicz, Senior Compliance Manager